For more information regarding the status of United States citizens, please contact American Citizens Services at (888) 407-4747.
The Pentagon is working on aid for Port-Au-Prince, Haiti after a 7.o earthquake and over 25 afthershocks in the Capitol City. Secretary of State Hillary Clinton says there will be military and civilian aid from the United States for Haiti.  Three million are affected in Haiti, the National Palace in Port Au Prince is heavily damaged, the tower at the airport is down, scores of people are trapped.  The number of dead unknown.
Haiti, the first post-colonial independent Black-led nation in the world, is considered the poorest country in the Western Hemisphere.  Haiti is the only nation whose independence was gained as part of a successful slave rebellion.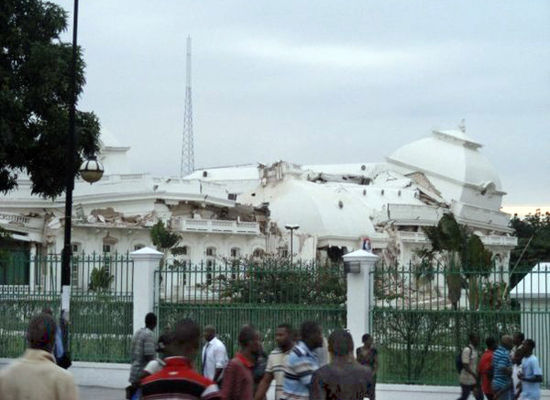 President Obama was informed of the earthquake at 5:52pm. The President asked his staff to make sure that embassy personnel are safe, and to begin preparations in the event that humanitarian assistance is needed. The Department of State, USAID and the United States Southern Command have begun working to coordinate an assessment and any such assistance.
A Statement by President Obama on the Earthquake in Haiti:  "My thoughts and prayers go out to those who have been affected by this earthquake. We are closely monitoring the situation and we stand ready to assist the people of Haiti."